I have been wanting to do this FOREVER and finally did.
I needed help, this was a BIG project. Recently (at least a year ago) my mother-in-law painted her kitchen cabinets. I knew I could do it with a little help. We knocked them out in about a week. Thank goodness, if I would of had to do them myself it would have taken me a month or more and it would of been torture on my family.




Started in the garage so I would not disrupt the house, but the cold weather forced us to reset up in the living room.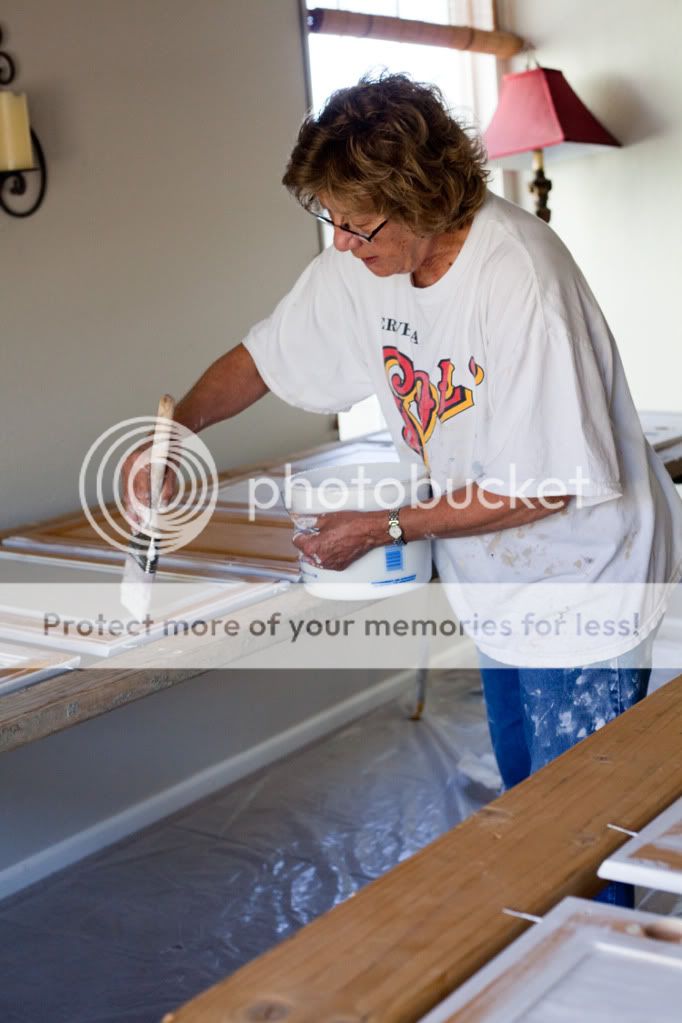 They are brighter and better than I could have imagined. I love them. Still tryingt o decorate, but loving the new cream cabinets. Now when do you think I can get new floors. If I am anything like my mother there is always a project in the wings.

And yes the S did turn into a 5. It's a number I have come to love.